About Us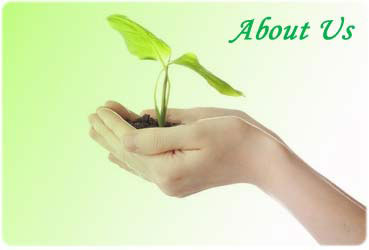 Welcome to Greeniva Recycler Pvt. Ltd. is a company of recycling of E-Waste Management. Greeniva Recycler Pvt. Ltd. is an ISO(9001-2015) Certified Company working since 11 JUNE 2015. Greeniva Recycler Pvt. Ltd. used the recycling process of converting waste materials into reusable objects to prevent waste of potentially useful materials, reduce the consumption of fresh raw materials, energy usage, air pollution (from incineration) and water pollution (from landfilling) by decreasing the need for "conventional" waste disposal and lowering greenhouse gas emissions compared to plastic production. Recycling is a key component of modern waste reduction and is the third component of the "Reduce, Reuse and Recycle" waste hierarchy.
Greeniva Recycler Pvt. Ltd. serves corporate clients in the IT, IT-enabled, and telecom sectors to manage their electronic waste' in an environmental friendly manner while also generating revenues for the clients. We also manage all business, legal, and environmental risks associated with electronic waste for our clients. Our success is founded on the delivery of world-class supply chain management services to clients for their end-of-life electronic waste management needs.
The composting or other reuse of biodegradable waste such as food or garden waste is also considered recycling. Materials to be recycled are either brought to a collection centre or picked up from the curbside, then sorted, cleaned and reprocessed into new materials destined for manufacturing.
A deployment plan defines the sequence of operations or steps that must be carried to deliver changes into a target system environment. The individual operations within a deployment plan can be executed manually or automatically. Deployment plans are usually well defined and approved prior to the deployment date. In situations where there is a high potential risk of failure in the target system environment, deployment plans may rehearsed to ensure there are no issues during actual deployment. Structured repeatable deployments are also prime candidates for automation which drives quality and efficiency.
Asset recovery, also known as investment or resource recovery, is the process of maximizing the value of unused or end-of-life assets through effective reuse or divestment. While sometimes referred to in the context of a company that is being liquidated. Asset recovery is also used to describe the process of liquidating excess inventory, refurbished items, and equipment returned at the end of a lease.

About Greeniva Recycler Pvt. Ltd.
Vision
Greeniva Recycler Pvt. Ltd. vision is to become the most trusted brand for environmental solutions and asset management for obsolete and surplus electronics in the world.
Mission
Greeniva Recycler Pvt. Ltd. strives to become the most preferred solution provider in e-waste management and IT asset disposition industry. We aim to achieve this by gaining customer trust, increasing efficiencies & optimizing returns on retired assets while ensuring maximum sustainability benefits for society.
Network
As of now we have ongoing projects over 112 locations across India. We intend to reach all over the India, currently we have collaborated with our partners in all parts of India. We aspire to extend our network in terms of both geographic spread as well as in depth reach within each community we aim to serve.